Don't miss upcoming events. Check out our events page.
---
September 2018 Newsletter
---
---
Sweet Dreams!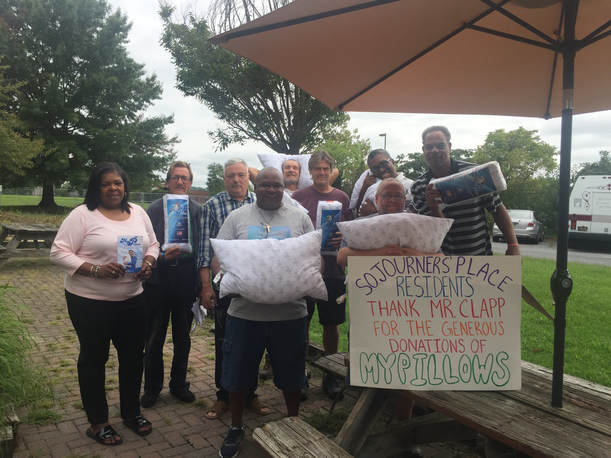 ​
Our Director, Robyn Beck-Gott, reached out to the My Pillow Foundation to ask if they would like to donate pillows to our residents. They were very enthusiastic about giving each of our residents a pillow and as you can see they are already enjoying them.
We thank Mr. Clapp for your very generous donation.
---
---
Important Partnership Comes to an End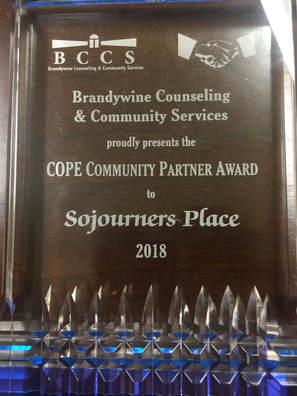 The COPE (Community Outreach Prevention Education) program is a statewide community mobile medical outreach program by Brandywine Counseling and Community Services. Operating from the COPE RV and staffed with a Registered Nurse, Medical Case Manager, and Community Wellness Advocate, the program offers full, private medical screenings and referrals to individuals who should be getting regular check-ups and are not. The COPE medical van has been working in partnership with Sojourners' Place for the past four years by coming on the last Wednesday of every month to provide care to our residents until their medical coverage takes effect.
The COPE medical van has retired its services and in honor of the community partnerships, Sojourners' Place was presented with an award on September 27, 2018 at the Bella Vita at Cavalier Country Club.
Many thanks for supporting the residents of Sojourners' Place!
---